Great News
we will follow a consistent 3 day schedule.
Our weekly hours until further notice are:
Friday 10:00 - 5:00
Saturday 10:00 - 5:00
and Sunday 12:00 - 5:00

Thank you for your assistance, we want to slowly edge back into being
the antique shop that you've known for years!
If you need shop access Monday - Thursday
call or text 402-432-1886 or 402-430-8922
and we will try to accommodate if possible.

Please check this website for future scheduling updates

Huge Storewide Sale Going On Now At One Of The Finest
Antique Shops in Lincoln Nebraska

Everything in the shop is DISCOUNTED, don't miss out!!!
Large Selection Of Quality Antique Furniture & Fine Collectibles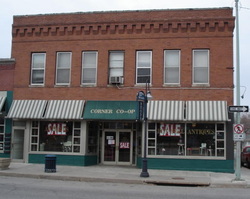 Quality merchandise, in a classic Lincoln Nebraska antique shop, in an "old style" shop setting. We are a multi-dealer shop that is operated as a cooperative. Located only minutes from I-80, at the same location for 35+ years. Our success and longevity proves that we carry the type of inventory that not only attracts, but also retained customers for all these years. You buy directly from our dealers, no commission is paid to the "house". If you wish to speak with a dealer about their item, we will hand you the phone and you can talk with them personally. The pictures below and the slideshow button on the menu above will give you an idea of what you will find at the Antique Corner Cooperative. You won't be disappointed in this quality antique shop in Lincoln Nebraska.

We also buy antiques. If you have one piece or multiple items we can point you to the dealers most likely to be interested in your item.

Click on the Slide Show Of Items shown above to view MORE items at the finest Lincoln Nebraska antique shop. Thank You for your patronage!
---